DEAR SANTA,

If you're out there, please, please, please bring me a pair of these fabulous red
Agent Provocateur Seam and Heel stockings
,
(as seen in Japanese Vogue, Oct 09) for Christmas.
I promise I've been a good girl!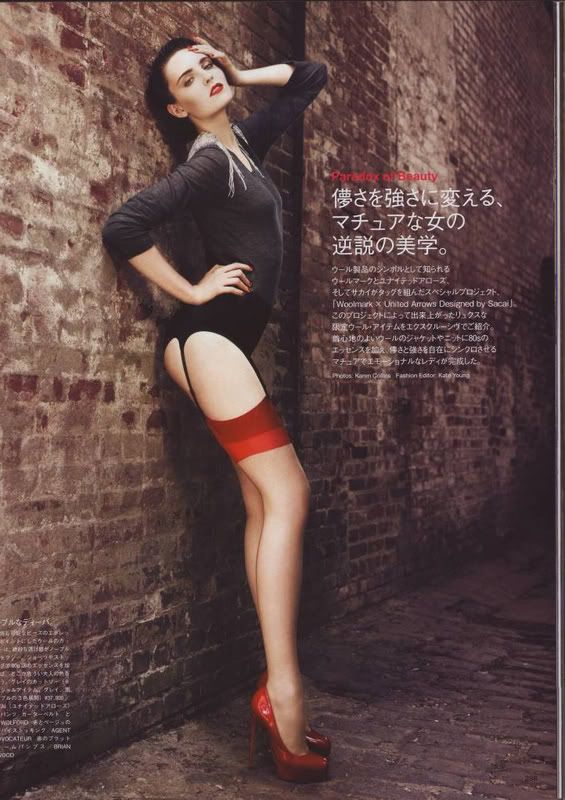 ...and perhaps whilst you're at it, either the Classic Corset in black or the Nadia Basque?

Lots of love,

C xx